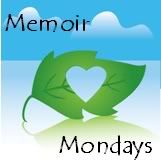 I just found out about this neat new meme over at the
Heartfelt Homeschooling
blog, and I decided to participate in it. You can tell by the name of the meme, Memoir Mondays, that it is about memories. I really enjoy thinking back on things that happened to me while I was growing up (well, most of the time). My children absolutely
love
to hear stories from my childhood and teenage years too. Because this meme gives me the opportunity to remember specific events or feelings, etc., and because I know my children will enjoy either reading these blog posts or hearing me tell about them, I just
had
to take part! I hope you enjoy it as well. If you are a blogger, you might want to consider posting about this meme and doing your own Memoir Mondays post to link to Heartfelt Homeschooling. I would love to read your post!
There is one bit of information I should probably explain before I go on with my post. Because I have an identical twin sister, I always think back about my childhood in terms of "we" instead of "me." My sister and I were very close (and still are) and spent lots of time together--especially until we reached the teenage years. I don't have very many memories of me by myself. Almost all of my memories include Melissa too. For that reason, I will probably use "we" most of the time when I tell of childhood memories, and now you will know why!
Here are this week's questions:
1. Did you have a favorite blanket or toy? Tell about it.
Melissa and I each had a favorite toy or two, but our overall favorite toys were our stuffed animals. We spent hours and hours playing with them. We had a really big box in one corner of our bedroom where we kept them all. We covered the box with some kind of decorative contact paper so it would look a little nicer. The box was probably about 3 or 4 feet high, and we had it piled to the top with stuffed animals of all kinds. One of our favorite things to do with our stuffed animals was to sew clothes for them. We took scraps of fabric and hand-sewed dresses or blankets for each one. I'm sure the clothes looked horrible, but we sure did have a grand time making them! Then we made up plays or songs or had "conversations" with them. Those are some really fun memories!
2. Did you have a favorite subject in school? One you dreaded?
In elementary school, I remember that I loved reading best of all. It was so much fun learning to read! I recall thinking how "grown up" I was when I was a good enough reader to be able to read chapter books all by myself. :) I don't remember any subject that I really disliked very much. I do know that I found history pretty boring back then, but I don't remember particularly dreading or hating it. (Now that I homeschool my own kids, history is my all-time favorite class to do with them!! I wish I had had the chance back then to do the kinds of history classes that I do with my kids now. I would have just loved it.)
When I got older and was in high school, I remember being very challenged by my chemistry class. It was the first class that I had ever really had to study very hard for. I didn't enjoy it a lot, but I did find it interesting. I also felt very pleased whenever I made a good grade in that class because I knew I had really worked for it.
The classes that I liked least in high school were my math classes. Math was never my strongest subject. Another problem was that my math classes seemed to always come toward the end of the school day. That was bad because I was always a little tired after lunch, and one year (the one I remember most vividly) my math teacher didn't have an air conditioner in her classroom. Here in the South, that can be a really serious problem!! Higher level math was hard enough for me, but when that was coupled with the class coming late in the day
and
the lack of air conditioning, I remember being totally miserable!
My teacher in the particular math class that I remember best was very serious and hardly ever laughed or teased or had much fun with us. One particularly hot day when ALL of the students were just about to fall asleep in class and were totally miserable, one of the students asked the teacher if we could take a little break. When she said that we could NOT take a break, Melissa said, "Mrs. B., you work us too hard in this class! Never a break--never a rest!" All of the students burst out laughing because they couldn't believe she had "teased" the teacher. I think that one memory will always stand out in my mind. :)