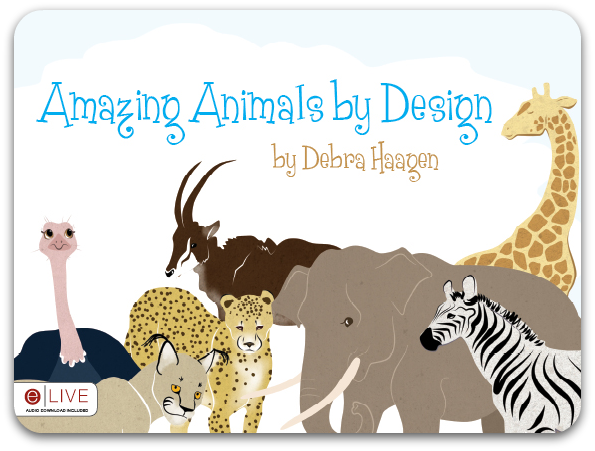 Have you ever noticed the lack of books about Creation for children at younger ages? There are lots of books for older kids and teens, but there really aren't a lot for younger children. The author of this book, Debra Haagen, noticed it too, so she decided to write a book to do just that. This book is geared toward children from kindergarten through 3rd grade. It helps them to understand that God created the animals according to His perfect design. It also explains that God created each child according to His perfect design.
The book is 24 pages long. The information is given in a way that is interesting and easy to understand. My daughter, age 9, enjoyed the story and the illustrations. At her age, she was familiar with the information given in the book, but she still enjoyed reading it. She especially liked the illustrations. If you are interested in buying the book, you can do that at
Tate Publishing
. You can buy the paperback book for $8.99 or the ebook for $7.99. It is also available from bookstores and other outlets now as well.
You can visit the author's website at
http://debrahaagen.tateauthor.com/.
And you can visit her Facebook page here:
http://www.facebook.com/pages/Amazing-Animals-by-Design/212074542163386?ref=ts.
I think this book is definitely a good one for younger children. It is short enough to keep their attention and colorful enough to be entertaining while teaching them about Creation and God's design for animals (and people!) at the same time. If you'd like to read what other Crew members have to say about this book, take a look here.

NOTE: I received the PDF version of this book in exchange for writing this review. I did not receive any other compensation. The opinions in this review are my own (honest) opinions. :)