A few weeks ago, I went to the Memphis Zoo with my youngest child, Mary Grace. She had gone with me to a homeschool convention in Memphis, and we stayed there an extra day so we could spend a day at the zoo. We don't often go places just the two of us, so that was a nice treat in itself. Visiting the zoo together was even more fun!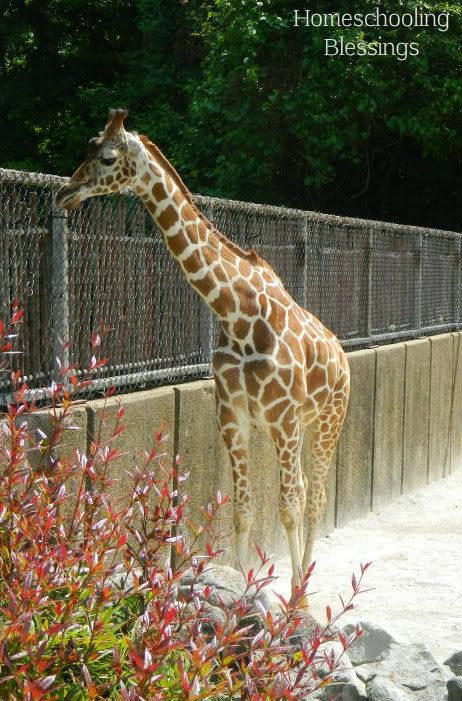 The giraffes were beautiful! There was a baby giraffe that was a little shy, so I couldn't get a good picture of her. There was a pretty little giraffe topiary nearby, so I snapped a photo of Mary Grace beside it.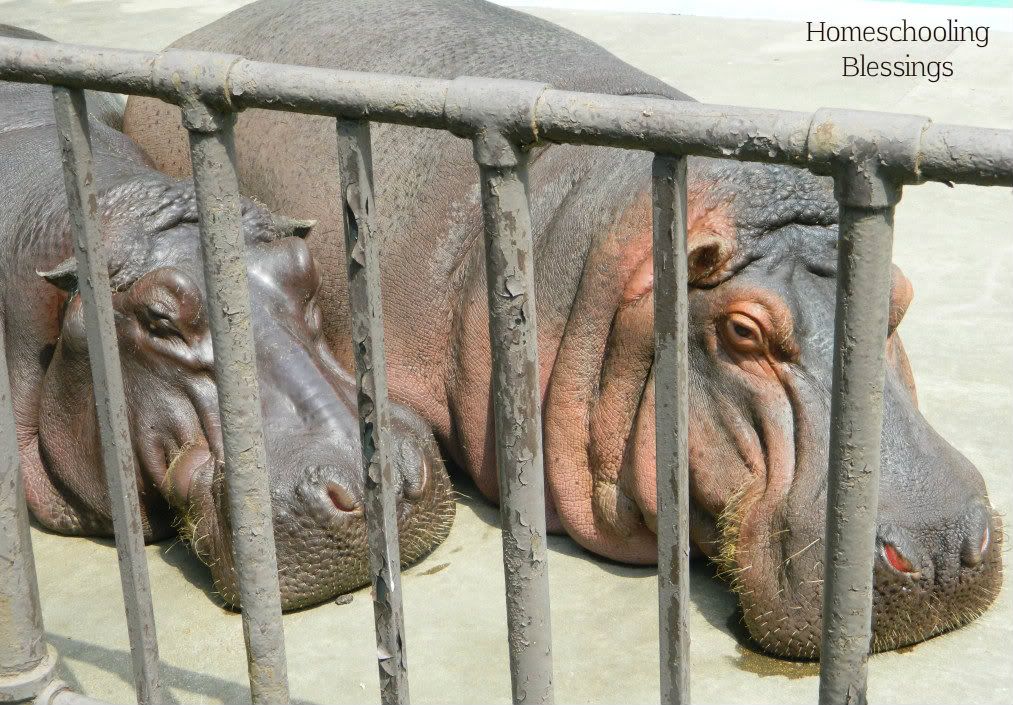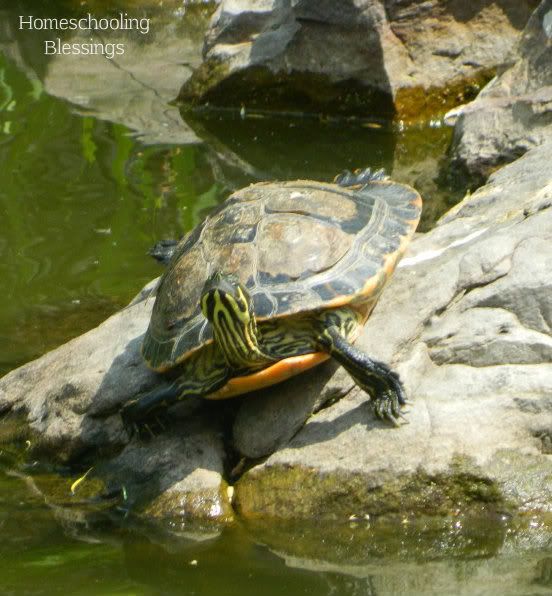 The hippos were absolutely monstrously huge!! You can't really get an idea of their size from this photo, but it would have taken 3 people at least with arms stretched out to encircle one of these fellas!
The turtles just looked so friendly to me. Look at that cute little striped head. He just looked like he was posing for a photo.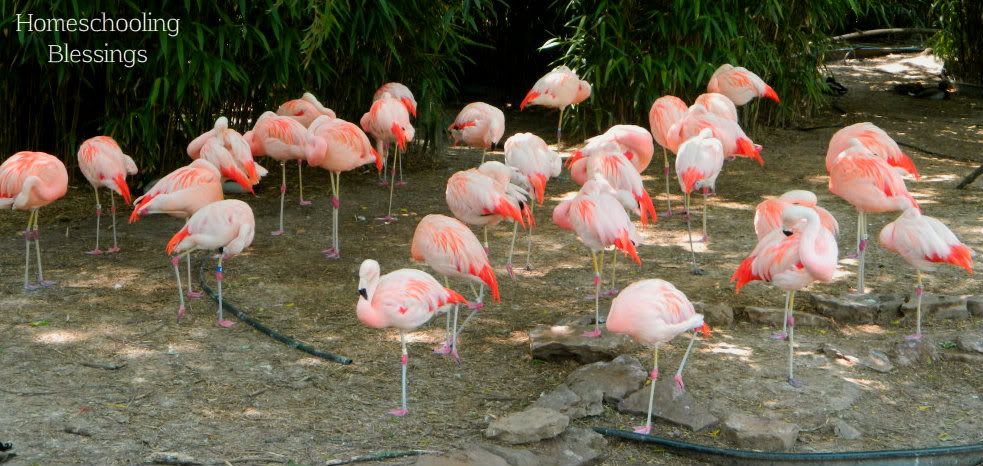 I tried to take a picture of the otter in the water. Those little guys are so fast, though, that I couldn't get a good one. Here he is headed back to the water for more fun!
The flamingos were so pretty! They reminded me of a silly joke that my son used to tell everybody when he was small. Q: Why does a flamingo stand on one leg? A. Because if he lifted the other one, he would fall down! Pretty corny but he loved to tell it!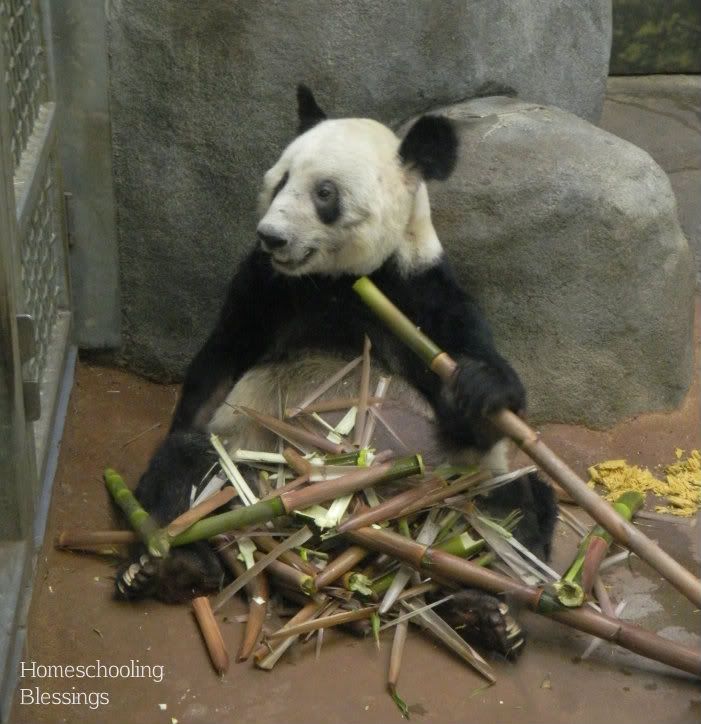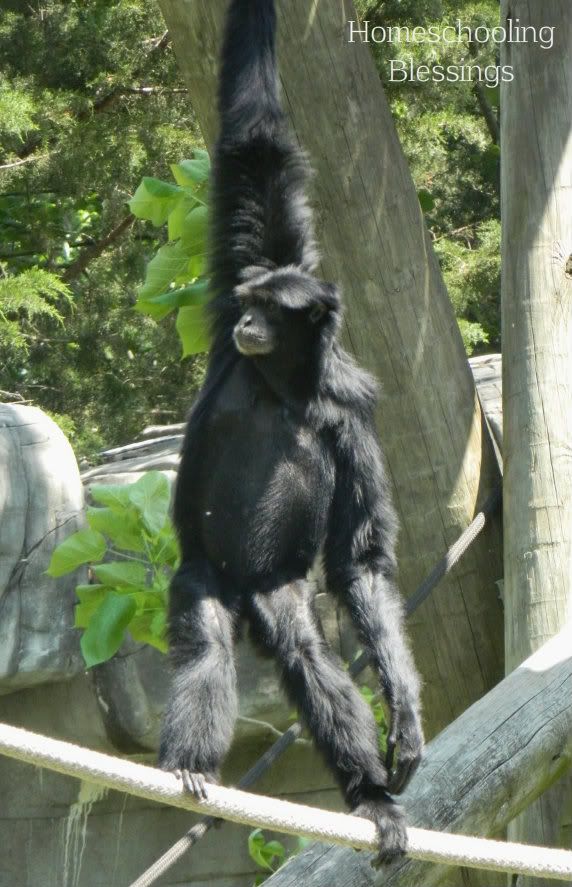 We were so glad that the panda bears were at Memphis while we were there! I think the sign said that the Memphis Zoo will have them for 10 years or so. After that, they'll go somewhere else for, I assume, 10 years. I think they have about 2 or 3 years left in Memphis. This is the female panda smiling for everyone!
The monkies are always lots of fun to watch. This one had a lot of personality! Unfortunately, he was pretty cranky. I'm glad I'm not in that enclosure with him!
Here's Mary Grace during our zoo trip. We surely did have a great time together! I'm so thankful that, because we homeschool, she could go with me. And we are able to count this as a school day since it was actually a "field trip" with just the two of us! I am one blessed mama!